Marian Martin

Born: September 14, 1925
Died: February 4, 2003
Education: Ben Davis High School
Hobbies: Bridge, Photography, Bowling.
Parents: Roy E. Martin and Amelia Louise Williams
Brothers: Roy Jr., Robert, William, Geraldine, Joann, Betty
Children: none
Images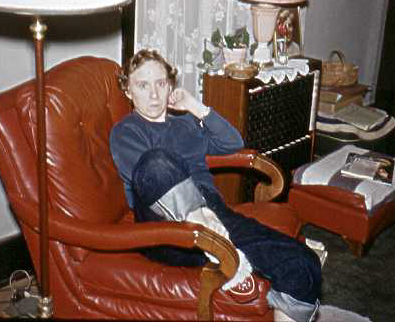 Obituary:
Marian L. Martin, 77, Brownsburg, passed away Feb. 4, 2003. She was born Sep. 14, 1925 in Indianapolis, to Roy and Amelia Louise (Williams) Martin. Miss Martin worked 42 years for Link Belt Bearing Division, retiring in 1986. She was a member of Bridgeport Methodist Church. She was preceded in death by brothers: James, Roy Jr. and Robert Martin. Survivors include three sisters: JoAnn Polsgrove, Geraldine McCollum, and Betty Smartz. Other survivors include brother-in-law, James Polsgrove; nephews: Mark Walters, Paul Walters, John McCollum, Gerald McCollum, Clint McCollum and James Polsgrove III; Nieces: Catherine Fredrikz and Sue Ann Neal; 8 great-nieces; 12 great-nephews; 1 great-great niece and 1 great-great nephew. Pastor Karen Devaisher will conduct a service at 10 a.m., Feb. 7 at Forest Lawn Wilson St. Pierre Funeral Home, S.R. 135 Chapel. Friends may call from 4 to 8 p.m. at the funeral home. Burial at Forest Lawn Memory Gardens. Memorial contributions may be made to the American Cancer Society.